Email: tommy@allyearac.com
Note: This page is set to noindex. It will not be found anywhere on the web.
Your periodic Screenshots are shown below. Search activity is underway per your proposal and reports are available upon request, as they take time to prepare. To request a search activity report or for any questions about your campaign, please email mike@mikemunter.com. Thank you!
Screenshots
Here you can track the visual progress of your campaign. Note that screenshots may vary in different cities. Our screenshots are taken in either Oregon or New York.
Autocomplete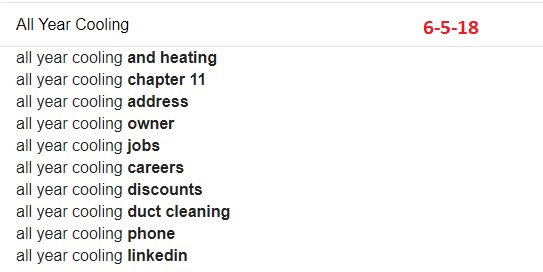 Related Searches